Say It Loud, I Need No Drugs!
To educate youth and young adults about the consequences of substance misuse and harm reduction.
No Drugs America believes all youth are capable of excellence. Our job is to provide the community based support they need to meet challenges head on, discover their strengths and make healthy choices.
We are a non profit organization focused on helping at-risk youth in the high desert area to reach their full potential. For over 20 years, our focus has been educating youth and families on substance abuse, misuse and harm reduction efforts. We focus on caring for teens that faces challenges at home, in school and in the community.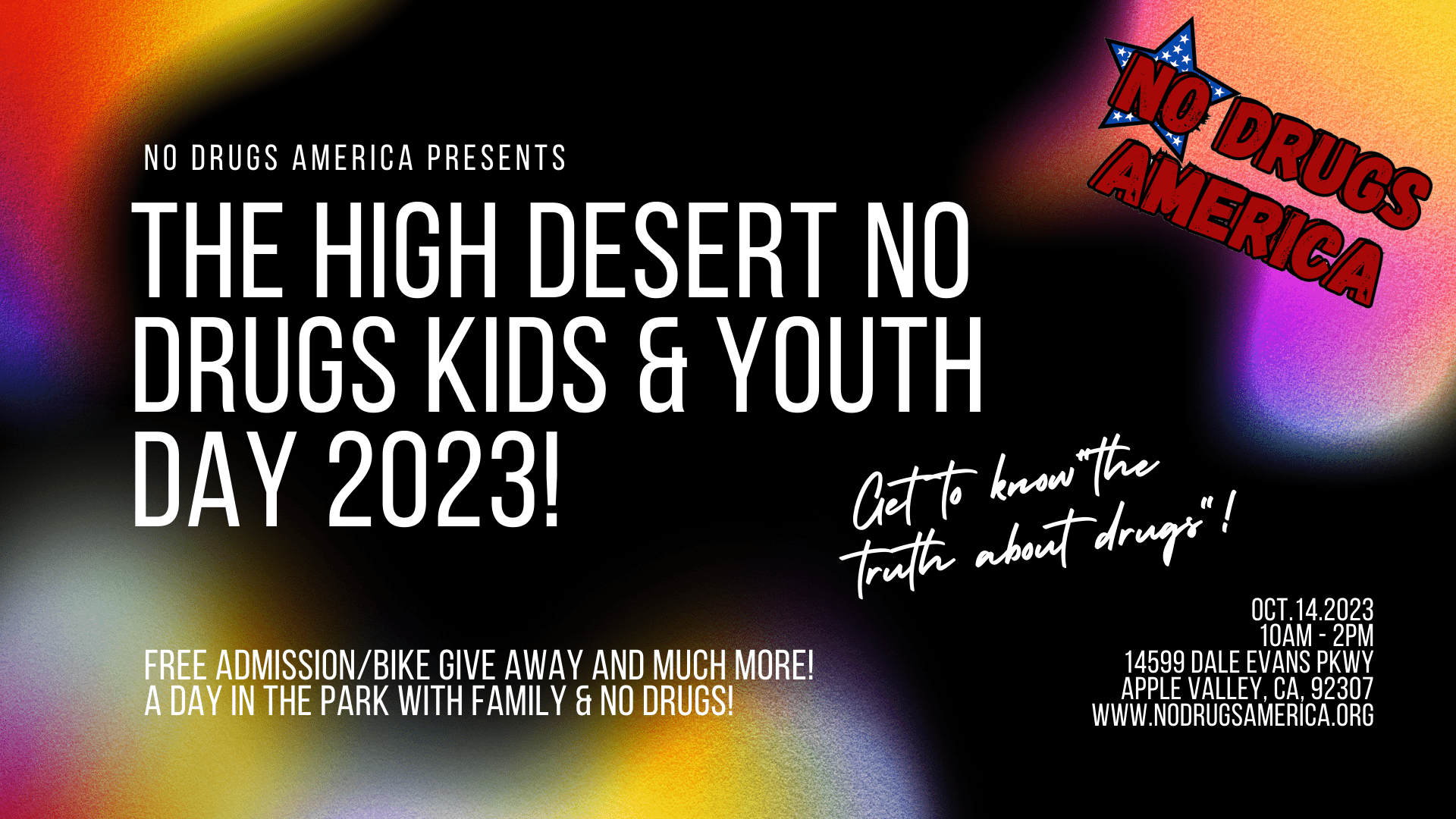 The High Desert No Drugs Kids & Youth Day 2023
Parents & All Children Preschool to High School
October 14, 2023, 10am-2pm Civic Center Park 14955 Dale Evans Parkway Town of Apple Valley
A Chance to win a Free Bike, Games, Food, Fun and More!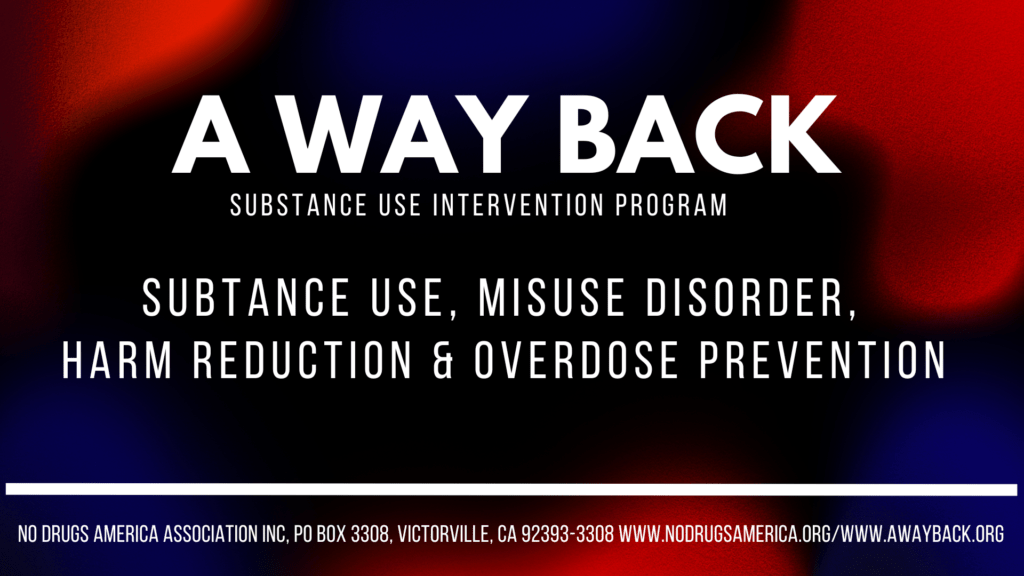 NO DRUGS AMERICA PRESENTS A WAY BACK SUBSTANCE USE INTERVENTION PROGRAM
Aug, 2, 2023 3:30 - 4:30
Youth Walk-ins are Welcomed
(760) 951-4951
6th & C Street Victorville, CA 92395 United States
Interested In Being A Vendor?
Fill out and email us the pdf.
Our Youth Advisory Board Meeting at The Power Room
The first meeting was on June 30, 2023

No Drugs America Association, Inc. is a non-profit organization under the federal IRS tax code section 501(a)
as an organization described in section 501(c)(3). For our supporters in California, we are also a tax-exempt organization
under section 2370ld of the State of California tax code.
What this means to you is that your charitable donations are tax deductible according to these sections of the Federal and
State tax codes.
intrested in sponsering us? Just fill out the form!