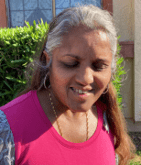 Dharini was born on a little island in the Indian Ocean called Sri Lanka, She was an only child and attended an all girls private school for her entire school life. She ran track, played badminton, played the piano and did ballet. When she was a little child she had a heart for service and helping others, she frequently fed the homeless and took food to Mother Teresa's Orphanage. Dharini came to the United States at the age of 23, and at the age of 26 she was diagnosed with Glaucoma and she was declared legally blind, she had an eight month old son at the time. At the age of 27, she had her second son and by the time she turned 30 she had complete vision loss, and at the age of 38 she had her third son. In 1996, she got involved with the California Council Of The Blind High Desert Chapter, she came into contact with other visually impaired people which led her to be proactive in the blind cause. She is now the president of the California Council Of The Blind High Desert Chapter and she is also the president of The Spring Valley Lake Lions Club. She is the Treasurer of the regional council on aging and also on the board of the Victor Valley Community Service Council.  She is proud to be on the board of No Drugs America. Brittney currently works as a Children's Social Worker III for Los Angeles County, Department of Children and Family Services.  She has an Associate's Degree in Social Sciences from Chaffey College, Bachelor's Degree in Criminal Justice from California State University of Fullerton, and Master's Degree in Psychology from University of Phoenix.
She has worked with troubled youth within the Los Angeles County since 2014. She began her career as a Detention Services Officer at Barry J. Nidorf Juvenile Hall in Sylmar, CA. She was promoted to a Deputy Probation Officer I in 2015 at Challenger Juvenile Camp. She supervised youth in juvenile hall and camps and counseled them to improve their behaviors and, hopefully, change their ways once released.   She changed careers in 2018 to become a children's social worker.  Her passion is to be able to assist families with gaining a safe and stable home environment, and to help keep children safe and encourage them to do well, which is what led her to DCFS.
She has been working with No Drugs America since 2000. She enjoys informing families of the risks and dangers of drug use to help prevent children from using drugs. Being informed and having ability to decline peer pressure, has kept her drug free.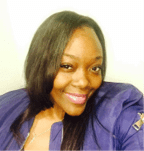 For the past seven years Tiffany has been a Deputy Probation Officer in the Los Angeles County district. She supervises the activities of minors who are detained in Camp McNair at Challenger Memorial Youth Center.  Tiffany also serves as a member of a small team responsible for the order and security of a unit of juveniles, provide situational counseling as necessary, and transport minors to medical care facilities and other locations. Tiffany has experience in all aspects of customer service, face-to-face skills with interpersonal communication.
Education
National University, Master's Degree in Human Behavior, graduated 2012
California State University of Fullerton, Bachelor's Degree in Child Development, Minor in Human Services, graduated 2005
Victor Valley High School, graduated 2000
Awards Received
Who's Who Among American High School Students, 1997, 1998, 1999 and 2000
Associated Student Body (Leadership) – 2000
Victor Valley High School ROP Information Processing – 2000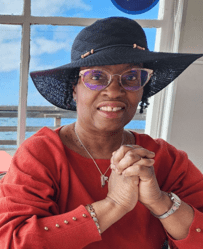 Debra Harris is retired from the school system here in the High Desert after 16 years as a Special Needs Instructional Paraprofessional. She is currently a Medical Transcriptionist of 40-plus years and is blessed to perform this service from her own office. Debra is a Sunday School teacher, as well as student, at her church and works with adults and children. After many years of volunteering with No Drugs America Association, Inc., she was given the opportunity to chair one of the board positions. Debra is most grateful and excited to work with, and learn from, Mr. Kelly and NDA, while serving the community.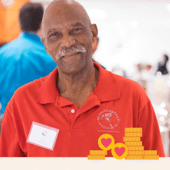 In 2000, Frank Kelly became the Founder and Chief Executive Officer of No Drugs America Association, Inc. He is Community Leader who has volunteered and worked in the field of Substance Use Prevention and Harm Reduction with children ages 6 to 18, primarily focusing on youth of color.  He also spends time educating adults of all ages.
Frank Kelly completed his studies at San Bernardino Valley College studying primary drug prevention strategies where he excelled. He has a Diploma from California Association of Addiction Recovery Resources, CAARR Institute for Social Model Studies for Alcohol and Drug Counseling. He is a Certified Drug Prevention Specialist from the Dug Free World Foundation.
He is the Creator of the "A Way Back Intervention Process, A Sensible Intervention Process Plan" for Harm Reduction, substance use and misuse for youth and adults with special focus people of color in the probation system. He is the Author of the prevention song "Say it Loud, I Need No Drugs affirmation rap song which encourages youth to stay in school!
Born in Mississippi, he has seen racial disparities and injustices up close and personal but continues to be optimistic that one day as Martin Luther King, Jr said hopefully we will be able to sit down at the table of brotherhood and join hands together and understand that we are in this life together as brothers and sisters. We are in this life help one another where we can!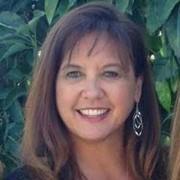 Born in Boston, Massachusetts and moved to Newbury Park, California in 1976. Graduate from California Lutheran University with a Bachelor's Degree in Business Management and an MBA in Non Profit- Social Enterprise.  Certified Grant Writer.
In May 2023, Ramona started working as the Evaluations Coordinator of No Drugs America.  Before working at No Drugs America, she worked as a Program Manager at a pharmaceutical company for 20 years called Amgen, located in Thousand Oaks. 
Ramona volunteers for the following organizations:  Orenda Veterans Project, Susan G. Komen walk for breast cancer awareness, Girl Scouts of America, the Marfan Foundation, the Family Assistance Program, the Michael P. Nosco Foundation, the American Cancer Society, the American Heart Association, the American Diabetic Association and the Marine Corp League Detachment 1383.
Her hobbies include photography, scrapbooking, cooking, writing and reading.  She also likes to participate in 5k, half marathons, triathlons, hiking, spending time with friends & family, traveling and going to the gym.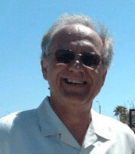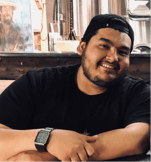 Contractor – IT Technician
Matt Sanchez, our IT technician has been contracted to work for No Drugs America.  He has been instrumental in updating our new website, purchasing and upgrading all the computers and printers for the organization and for our staff.  Matt is a creative thinker with over eight years experience in the IT field including Computer Management, Network Management, Web Design and Security Surveillance, with a strong work ethic.  His hobbies include reading, crafting, tinkering with electronics and playing video games. Matt is a devoted father who loves spending time with his family and friends.
Administrative Coordinator